Using Makeup to Hide a Cold Sore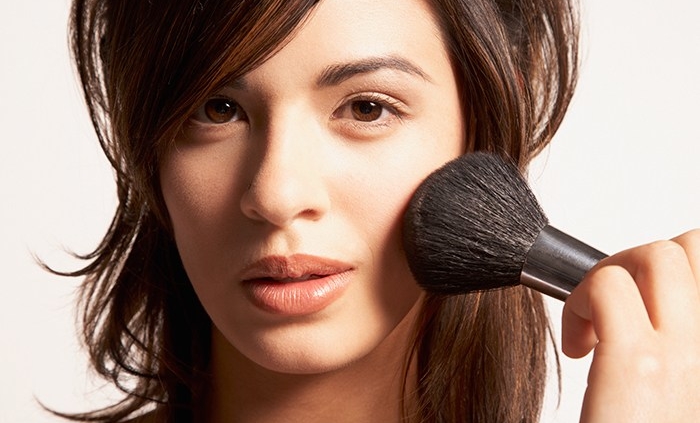 Using Cold Sore Makeup Can Save Your Day
You've got a big event coming up in a few days, but yesterday you felt that oh-so familiar tingle. Now your face is battling a full-blown cold sore, and you've got nowhere to hide. So here's your guide to covering up that cold sore so you can stay stress-free on your big day.
When to Use Makeup
Cold sores mostly appear after illness or when your immune system is stressed. Cold sores and the immune system are related due to the fact that the immune system is your means of preventing an outbreak from occurring. Using makeup such as a concealer may help, but the timing can be tricky. It's not recommended to try to cover up a cold sore that is not partially healed or scabbed over, as the blister could be irritated and become worse.
Using a concealer when a cold sore is blistered can be difficult, but you might be able to use a it safely when it's in the healing stage.
Concealer to Hide a Cold Sore
When your cold sore enters the healing stage, you can now put makeup on to lessen its appearance. To cover a healing cold sore, it's recommended to use a highly concentrated, heavy concealer.
Follow these steps to get complete coverage:
Use a concealer with a creamy texture, not a liquid. These concealers are usually sold in small jars, tubes, or compacts, and are very concentrated.
Only a small amount is needed – heavy concealer can go a long way.
If there's a lot redness around the infected area, you might consider using a concealer in two different shades: a yellow-based concealer to neutralize redness and a concealer that matches your skin tone.
Dab on the yellow concealer using a disposable applicator sponge. Start with a small amount and build it up to where it's starting to fade. Don't use too much, and remember to not re-use that sponge later on.
After the yellow concealer has been properly applied, top it with a light brushing of finishing loose powder. Pat it lightly to avoid breaking the blister.
Next, gently apply the concealer that matches your skin tone and use a stipple motion to blend.
Finally, apply one light layer of finishing powder to set.
Because cold sores are highly contagious, and can spread their germs onto most cosmetic products, you must be sure to replace all makeup equipment you use, as it now carries the cold sore virus. Never double-dip concealer that has made contact with a cold sore.
Getting Rid of Cold Sores Sooner
Want to keep your makeup safe and sound? During the tingling stage, use your InterceptCS™ device to eliminate the harmful virus, preventing a cold sore from ever appearing. Want to learn more about cold sore prevention? Get the info you need with InterceptCS™!
https://coldsores.com/wp-content/uploads/2018/09/concealer.jpg
467
700
Therma Bright Inc.
https://coldsores.com/wp-content/uploads/2018/09/logo-coldsores.png
Therma Bright Inc.
2018-10-11 13:23:59
2020-01-10 17:26:05
Using Makeup to Hide a Cold Sore