InterceptCS™ was made to be easy to use, functional, and effective. Enjoy fast, powerful relief of cold sores without harmful side effects, prescriptions, or visits to the doctor.
InterceptCS™ is a Class II medical device clinically proven and approved both safe and effective in preventing cold sores.
Fast acting and effective, InterceptCS™ is the only product available for the prevention of cold sore outbreaks. While other products treat an already present cold sore, ours stops them dead in their tracks.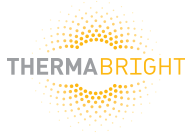 InterceptCS™ is a product from Therma Bright Inc. and features proprietary thermal therapy technology that is only available through Therma Bright Products.